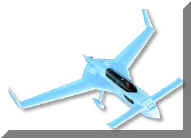 Ordering & Pricing
LSE will be visiting our European customers and vendors from April 20 - May 17.
You can place orders as usual on this ORDERING page or by e-mail during this time.
All orders placed during this time will be shipped upon our return.
Please contact us via e-mail or try our Skype account Klaus.Savier, for customer support.
We will have limited e-mail and phone access but will respond as soon as possible.
Thank you for your business.
To order any of our products or services, please click on the button next to the item. Fill in all the appropriate shipping and credit card information (LSE accepts both MasterCard & VISA) and, when you are finished, click on the "Submit" button at the bottom of this page. California residents, please remember to add the 7.25% state sales tax. Shipping costs are not included in the prices, and vary from item to item. Should you have any questions, please do not hesitate to call.
Quality aircraft parts for speed, performance, and efficiency.